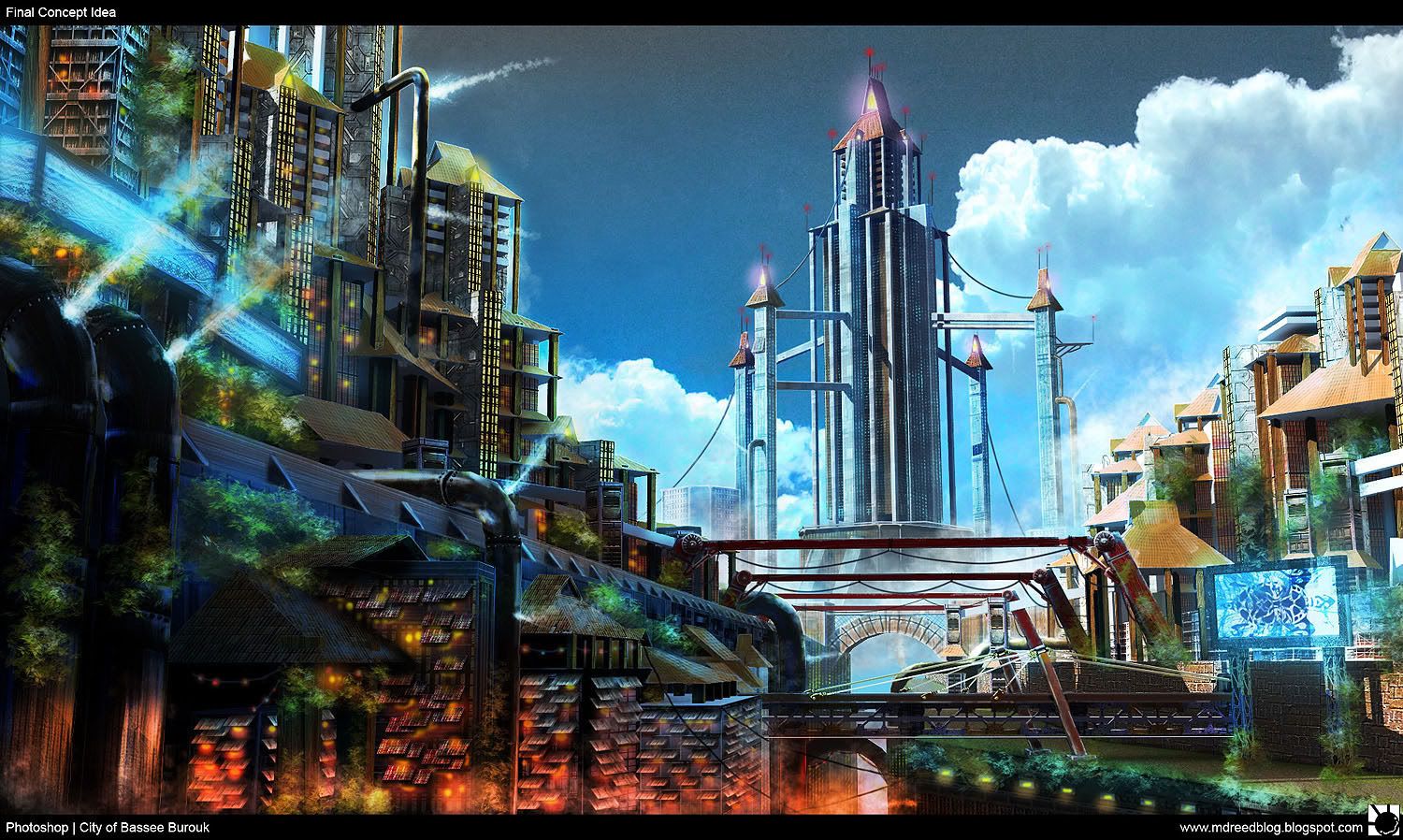 Title: City of Bassee Burouk
- 'Bassee Burouk,' is Malaysian word for 'Besi Buruk'. It means 'Ugly Iron' in English.
- I m trying to avoid as much as possible too futuristic design but a combination of sci-fi and fantasy designs.
- The concept idea here is to show the contrast between the High Class Social and The Low Class Social through colors and designs. As you can see the tall building is owned by the High Class Social civilian and meanwhile the Low Class civilian remain in buildings that are dimly lighted and plants growing on the wall.
- Second attempt and final version of my environment concept design. I was inspired by Craig Mullins and Paperblue soulworks with additional music rhythms by Yoko Kanno - Ghost In the Shell and Bjork - Hyper Ballad.
Next Phase will be the modeling of the environment. And the animation part of camera panning through the city from a train point of view.